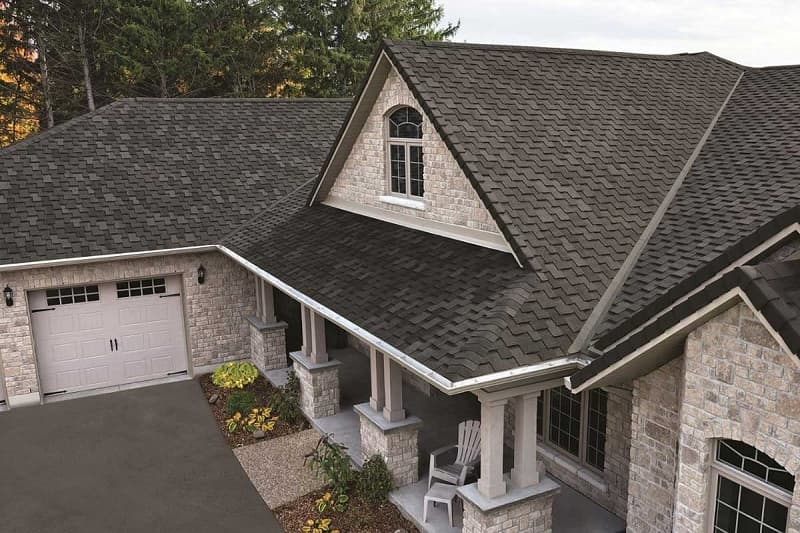 The History of Asphalt Roofing Shingles
At Pro Atlanta Roofing, we deal with all sorts of roof and shingle types from metal roofs and composite shingle roofs to flat roofs and highly pitched roofs. One roof shingle that is relatively new is asphalt roofing shingles. If you notice, houses built before the 1900s have roofs made of wood shakes or ceramic, but asphalt is absent. This roofing alternative has become incredibly popular in the past century, however, due to its variety of styles, colors, and textures to choose from. They are cost-effective, reliable, and easy to maintain. Let's take a walk through the past and learn about the history of asphalt roofing shingles.
A Little Before and The Beginning
Before the invention of asphalt shingles, wood shingles were popular but were a significant fire hazard. Henry Reynolds showed up around 1901 with a fascinating invention: asphalt shingles. They began being produced using organic base materials like cotton rags, jute, wool, or wood pulp, but these were replaced with more durable and resistant materials later. Asphalt shingles quickly became generally used in many parts of the U.S and 11 million squares were being produced by 1939. A contributing factor to this rapid growth in popularity was the U.S. National Board of Fire Underwriters' campaign to eliminate the use of wood shingles on roofs.
Research and Development
Nothing is perfect and neither was the original asphalt shingle. The product underwent a series of improvements. The first shingles were cut by hand into small 8" by 16" pieces. A dozen years later, roller-dies were used to cut these sheets into 12.5" by 20" shingles. By the 1950s, the standard shingles were 12" by 36" with a three-tab format. The shape and size weren't the only things developing. The industry focused on the composition of the shingles as well.
The use of pine tar was replaced with coal tar due to costs. Similarly, cotton used as the "rag" felt was replaced with celluloid-based felts in the 1940s. A little later, in the 1950s, manually applied and self-sealing adhesives began to be marketed. These helped combat the wind damage that shingles experienced. Nails were replaced with ¾ inch staples during this time as well. In the 1960s, fiberglass mat bases were introduced. This flexible, lightweight alternative had its benefits such as fire-resistance but had weak defense against wind and hail damage. Still, they became the dominant type of product in the market. It helped that the Asphalt Roofing Manufacturers Association created a task force to focus on wind-resistance research in the 1990s.
Getting Your Shingles Repaired, Replaced, or Installed
If you have a different type of roof shingles or need your asphalt shingles replaced, then feel free to call the professionals at Pro Atlanta Roofing to speak with a friendly representative and schedule your flexible appointment. We can take care of all sorts of roof and shingle types from metal roofs and composite shingle roofs to flat roofs and highly pitched roofs. Call Pro Atlanta Roofing to get your consultation today!