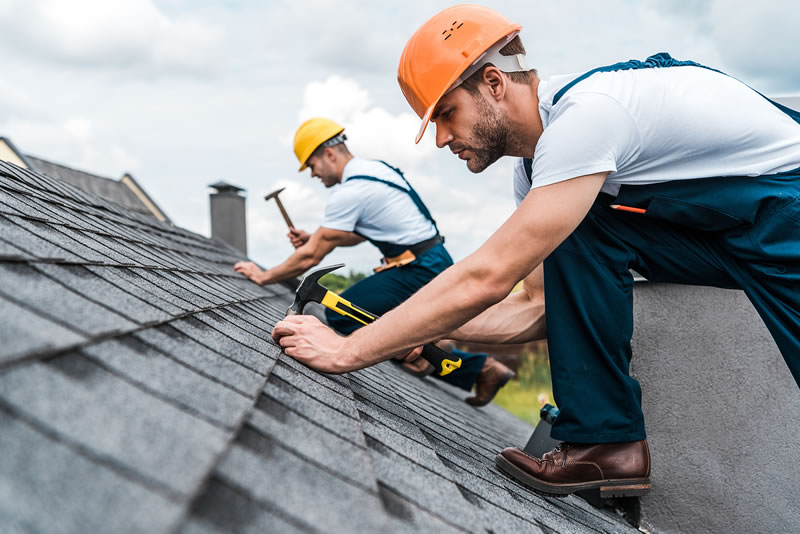 Best Roofing Materials for Longevity and Durability
Is it time to finally get your roof replaced and you're looking for a local roof company to do the job? Pro Atlanta Roofing is here for the job! Replacing the roof of your home is one of the most expensive investments you'll make as a homeowner, but it's a crucial part if you want your home to have longevity and be super durable.
Like most renovations, there is a direct correlation between price and material quality – the higher the price of a material, the better quality it is, the same goes for roofing materials. Whether you're looking for a roof replacement or roof repair, it's important to understand what materials you want used to create a roof that is going to provide you with durable coverage and longevity.
You don't have to be a roofing company to know that quality materials make for longer-lasting roofs. But, if you want to learn more about the top roofing materials that will give your roof longevity and durability, keep reading!
What are the best roofing materials for longevity & durability?
There are so many different kinds of materials used in roofing, but here are the top 5 best materials that can be used:
1. Slate
Slate is a type of stone that is often used in roofing. Slate is known for naturally splitting into smaller pieces, meaning the slate for roofing doesn't always have to be hand-crafted. Slate must be installed by those who are trained in this kind of roofing since it requires a lot of precise applications. The reason why slate is the best material to use if you want your roof to literally last you a lifetime is that it has a lifespan of 100+ years (yes, you read that right). Slate is the most expensive material used in roofing, but if you only want to worry about replacing your roof one time, this is the material you will want.
2. Clay or Cement
Widely popular in the Southwest of the US, clay tile roofs are made to last an average of 100 years or more, if maintained properly. Coming in slightly cheaper than slate roofing, clay is just as durable and long-lasting, clay tile roofing is more so a style preference.
3. Standing-Seam Metal
This kind of roofing material is becoming much more popular. It isn't as expensive as the first two options, but its lifespan is still pretty high at 30-50 years. These roofs are amazing because they are resistant to things like wildfires. They are typically made with steel or aluminum, and sometimes even copper or zinc.
4. Composite Asphalt Shingle
This is the most popular roofing material because it is relatively affordable while providing you with longevity and durability. Lasting up to 40 years, composite asphalt shingles are made with organic fiberglass and coated with asphalt – making it extra thick and extra durable to the outdoor elements.
Are you not sure when the last time your roof was replaced? Do you need a roof replacement or roof repair? It's time to find a local roof company. Here at Pro Atlanta Roofing, we offer all the roofing services you could ever need. To learn more about services and our pricing, call our office today!