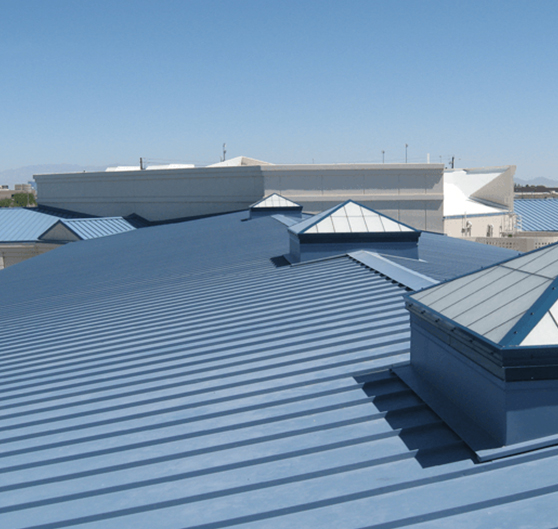 Commercial Roofing Tips for Facility Managers
A roof is one of the most critical components of a commercial property. That's why it's important for facility managers to invest in regular maintenance to mitigate potential problems and prevent expensive repairs. If you're a facility manager, you should understand the various commercial roofing maintenance routines you'll need to complete to keep your roof in good shape and prolong the lifespan of your commercial roof.
Let's look at the commercial roofing tips every facility manager should know.
Get Your Roof Inspected Regularly
It's a good idea to have a knowledgeable and experienced roofing contractor inspect your roof in Spring and Autumn. A roofing contractor will evaluate the components of your roof and find out if there are any problems that can undermine the structural integrity, longevity, and performance of your commercial roofing.
In addition to hiring roofing contractors to inspect your commercial roof bi-annually, be sure to perform inspections after storms even if you don't see signs of damage. Storms pose a threat to roofs, so it's advisable to hire a roofing contractor to check your roof after major storms.
Don't Walk On the Roof
Even though commercial roofs are sturdy, walking on the roof for extended periods of time can lead to damages and reduce the lifespan of the roof. If there's a need to walk on a commercial roof from time to time, consider installing walk pads which are stabilized independently.
Clean The Roof
Any commercial roof will accumulate debris, leaves, sticks, rocks, and other materials, which can lead to clogs, promote the growth of algae, and deteriorate roofing more quickly. Ensure the surface of your commercial roof is cleaned by experienced roofing contractors at least twice a year.
Clear Snow in Winter Months
Heavy snow can take a toll on your commercial roof if it's not removed on time. If there's an accumulation of snow on your commercial roof, let "roofing contractors near me" remove the snow to prevent potential problems.
Prune Overhanging Trees
If there are tree branches that have grown too close to the rooftop, consider pruning them to prevent severe damage to your roof. This will also help to keep the roof clear of falling debris and leaves. You should never attempt to prune overhanging trees yourself if you're not a roofing contractor. Call an experienced roofing company to help you with the job.
Regularly Unclog Gutters and Drains
Gutters and drains will fill with debris over time and lead to clogging and mold growth. Without proper cleaning, the gutters can back up water and undermine the structural integrity of the roof. It's important to keep your gutters and drains free from blockage.
Hire A Commercial Roofing Contractor for Roof Replacement
If your commercial roof requires repair or replacement, ensure you work with experienced roofing contractors. Ensure you vet your roofer and ask to see their credentials before hiring them.
If you have any questions regarding your commercial roof, get in touch with Pro Roofing Atlanta.