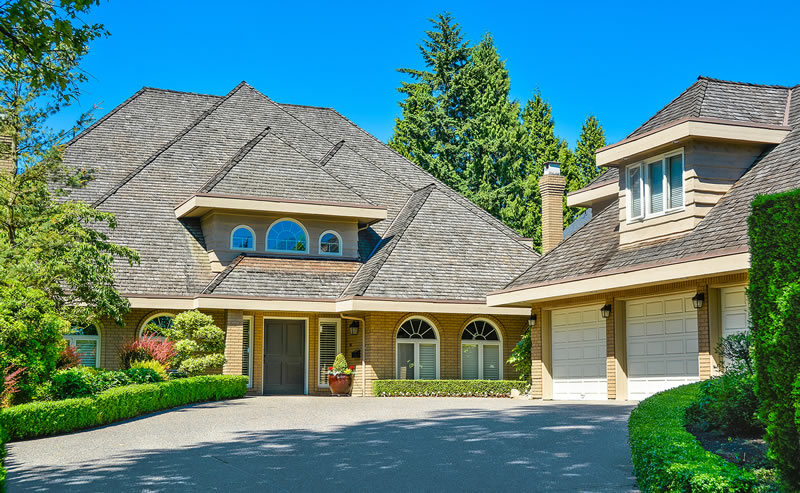 Roof Repair in Smyrna
Is your roof beginning to show signs of aging? Are you in need of a local roof company in Smyrna after a recent storm caused damage to your asphalt shingles? Restore the safety and integrity of your property today by investing in a professional roof repair in Smyrna, Georgia. At Pro Atlanta Roofing, we provide high quality residential and commercial services including roofing replacement, inspections, repair and new roof installation in Smyrna, GA and surrounding metro Atlanta area communities. If you have been looking online for reliable "roof repair near me" or "roofing installers", then you have found the right solution. There is no reason to postpone your roof maintenance needs. If you need a professional roof repair or roof replacement in Smyrna, then speak with our knowledgeable staff and find out how dependable roof contractors can help you achieve your goals.
New Roof Installation in Smyrna, Georgia
Are you in the planning stages of building a new home or commercial property? In addition to providing professional roof repair and replacements, we also offer residential and commercial roof installation in Smyrna, Georgia and nearby service locations. Our team will work one on one to create a customized solution that fits your unique needs, design preferences and budget.
Reliable Roof Repair in Smyrna, GA
Has a recent storm caused isolated damage due to high winds or a downed tree limb? Are a few of your asphalt shingles beginning to show signs of age? Ignoring the problem could put your property at risk of long-term damage, mold growth and premature replacement. Our experienced roofing professionals will thoroughly inspect your roof for signs of trouble and will have the specialized tools and equipment needed to safely repair your roof so you can avoid further water damage.
Smyrna Roofing Replacement Contractors
Professional Roof Replacement in Smyrna
In some cases, your roof's level of damage or deterioration will require more than a basic repair. If your roofing materials are failing to adequately protect your home or commercial building, then a roof replacement may be necessary. Upgrading your roof will not only ensure that your property and the valuables contained within it are kept safe but choosing the right materials can also offer many other great benefits. For this reason, many property owners decided to invest in a roof replacement so they can reap the rewards. If you're interested in increasing energy efficiency, improving your curb appeal and raising your property value, then a roof replacement may be the perfect way to achieve the results you want.
Are You Searching for Quality "Roof Repair Near Me"? Call Pro Atlanta Roofing Today
Is it time for you to invest in a roofing replacement? Then get help from reliable local roof contractors. If you need a reputable roof company in Smyrna, call the experts at Pro Atlanta Roofing. Our experienced roofing installers are always ready to help improve the safety, beauty and value of your property. Contact our office for more information about our services or to schedule an appointment for your professional roof repair or roof replacement in Smyrna, Georgia or a surrounding neighborhood.