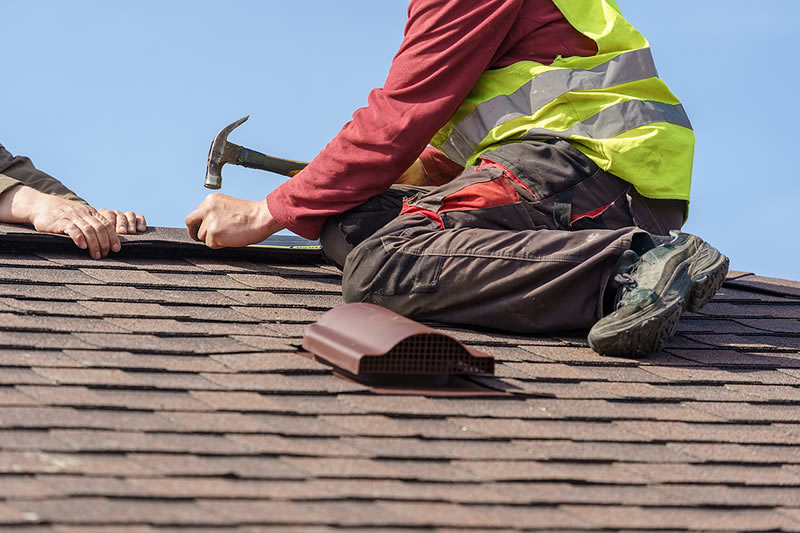 Fall Roof Maintenance Tips
Pro Atlanta Roofing loves all of the seasons we get in Georgia. We also enjoy the questions we get about roof maintenance during certain seasons. This article will go over some roof maintenance tips during the fall. Strong winds and the large amount of falling debris during this otherwise beautiful season can take a toll on your roofing. Taking the appropriate steps to protect your roofing during this time can prepare your home for the harsh cold of winter when a roof is more important than ever. If this article leaves you with any questions or if you decide that you need roof service or repair, then call Pro Atlanta Roofing for fast, reliable, and affordable service.
Visually Inspect Your Roof
First and foremost, take a good look at your roof. Look for missing or damaged shingles and flashings. Keep an eye out for punctures, bulges, curling, tears, punctures, and discoloration. If your roof is flat, then take care of pools of water by mopping it up. All of this will require you to get up close. Getting up on your roof is dangerous, however. If you are not comfortable doing this yourself, then please call Pro Atlanta Roofing to have an expert take care of it. It is always better to be safe than sorry.
Perform an Interior Inspection
It might be difficult to spot damage or leaks when looking at the exterior of your roof. Just to be sure, perform an interior inspection as well. Head to your top floor or attic and examine the ceiling. Some signs of a damage roof include mold, leaks, and signs of wildlife.
Clean Out Gutters and Drains
Would it be fall without falling leaves and debris? A lot of this debris will find its way to your roof and gutters. You should check your gutters and drains periodically, especially during the fall. Clean out debris and leaves as soon as possible because they can interfere with the water running off the roof and through the gutters and drains, potentially damaging them and causing leaks.
Trim Trees Near Your House
Branches or limbs that hang over your roof can be a threat when winds pick up. Feeble branches might not be able to carry the weight of winter snow so it's best to take care of tree trimming during fall. Hire a reliable arborist to trim those branches and avoid falling branches that can damage your roof.
Make Necessary Repairs Sooner Rather Than Later
Don't wait until the freezing weather, ice, and snow show up. It is better to take care of necessary repairs sooner rather than later. If you decided to call the roofing professionals, then be sure to take their recommendations seriously. A repair is always more cost-effective and quicker than a roof replacement.
Call the Professionals
Do you need a professional inspection, roof repair, or roof replacement? Call Pro Atlanta Roofing to speak with a friendly professional and schedule your flexible appointment today. Our courteous staff are always ready to help.