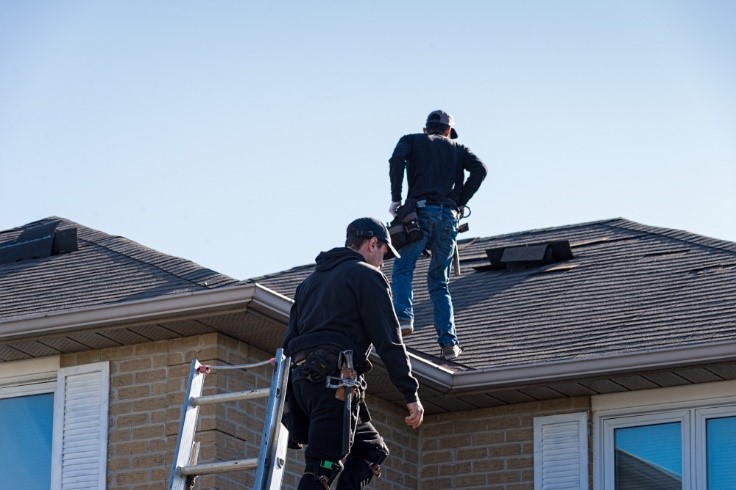 Benefits of Roof Inspection
Putting a roof over your head is the metaphorical term for making one of the biggest investments in your lifetime: buying a house. But this phrase underlines possibly the most important part of the home, being the roof. Often overlooked, the roof is one of the biggest pieces of the building, protecting you and your belongings from the elements. If you want to maximize the life expectancy and function of your roof, then do not forget to arrange regular roof inspections throughout its lifetime. Pro Atlanta Roofing is proud to offer professional roof inspections throughout the metro Atlanta area. Here are some benefits of roof inspections.
Save Money
There are many roof types, but each experiences damage over time. If minor damages like damaged or missing shingles are not repaired quickly, they can turn into bigger problems that can turn into a full roof replacement. The sooner you discover and address roof damage, the quicker and more affordable the repair will be.
Find Leaks Quickly
Water damage begins long before you notice puddles of water in your attic or mold and mildew on the walls and ceilings. A professional roofer will check the quality of the shingles, flashings, soft spots, insulation, ventilation, and more. They will be able to catch cracks and leaks before they cause extensive water damage to your personal property and the building's structure. Pro Atlanta Roofing even offers repair services to have those leaks patched.
Properly File Insurance Claims
Insurance companies like to have reliable and professional reports. It is one thing to file an insurance claim with personal reports of damages and it is another to have a professional roofing company like Pro Atlanta Roofing provide a detailed report with findings and recommendations. Our reports will make your insurance claim easier to file and more likely to be accepted.
Increase Life Expectancy of Your Roof
A typical roof should last up to 30 years before a roof replacement is necessary. Roof replacements can cost upwards of $10,000 on top of the inconvenience of the repair period. Putting off roof inspections can allow minor damages to swell into major ones, making a premature roof replacement more likely. Why be forced to replace your roof after only 10 or 15 years when you can get periodic roof inspections to ensure its life expectancy is maximized?
Peace of Mind
As we mentioned earlier, a roof replacement is expensive and time-consuming. The thought of your roof being damaged beyond repair can take a toll on your peace of mind. Inspections can rest your mind as our roofing professionals will give you a detailed rundown of the status of your roof shortly after the inspection is complete. This way, you will know about the specific damages, their repercussions, and how to move going forward.
Ready to Schedule Your Appointment?
Put your roof in reliable hands by choosing the licensed and insured professionals at Pro Atlanta Roofing. We are a locally owned roofing company with highly trained and qualified staff. Call Pro Atlanta Roofing now to get started on scheduling your appointment. We are happy to answer any questions or concerns.