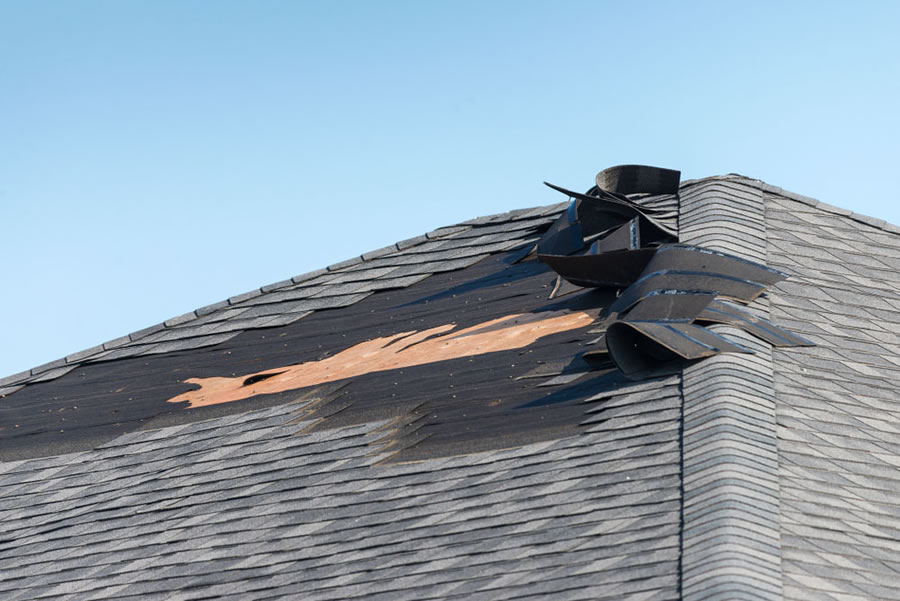 Roof Storm Damage Checklist
Though we do not get hit as hard as some other cities in our region of the United States, Atlanta does experience harsh storms. These storms bring intense rain, hail, winds, and flying debris. All of these are threats that your roof fortunately protects you from. However, the roof will take serious damage. What do you do after the storm though? Continue reading to review a storm damage checklist for your roof. If you have any questions or concerns, or if you would like to arrange an emergency roof repair, then call Pro Atlanta Roofing to speak with a live representative. We are always ready to help.
Safety First
Before you head out to check for any damage to your property, you should remember to put safety first. Stray electrical wires, harmful pathogens, and leaning trees are just some of the dangers after a storm. If you do not have safety equipment or prefer to stay put, then call Pro Atlanta Roofing to take care of the inspection for you.
Remember, your property insurance provider will probably cover the costs associated with storm damage. Call Pro Atlanta Roofing to consult with a representative about this possibility.
Examine and Record
As you walk around your property to assess the damage, bring up a video camera and capture video and photo evidence of the damage. This will help you big time when it comes time to file an insurance claim to have the costs of your roof repair or replacement covered. Here are some things to examine and record:
Roof: Examine the roof by walking around the perimeter of your home. You may also get a closer, better view of the roof from one of your windows. You want to look for dented, torn, curled, or missing shingles.
Gutters and Vents: Check gutters and vents for dents and other damage.
Windows: Inspect the windows for cracks, broken glass, torn screens, and so forth.
Perimeter: Take a look around the front and back yards for fallen tree limbs, missing fence posts, and damage to lawn furniture, decorations, and plants.
Attic and Ceiling: Make sure nothing made its way inside. Specifically, you want to make sure there is no water or moisture in the attic and top floor. Water leaks can be very dangerous if they get in contact with electrical wires.
Hire A Reliable Roofing Contractor
After you have assessed and recorded the damage, it is time to make things right again. Call Pro Atlanta Roofing to hire a reliable roofing contractor and get started on your roofing repair or replacement. The folks at Pro Atlanta Roofing have years of industry experience, undergo regular training, and are equipped with advanced tools and equipment. All of this is so we can deliver top quality repairs for our community. We are committed to offering competitive and affordable prices. We even go above and beyond with additional coupons and promotional offers. Explore our website to find opportunities, then call Pro Atlanta Roofing to get in touch with a live representative.