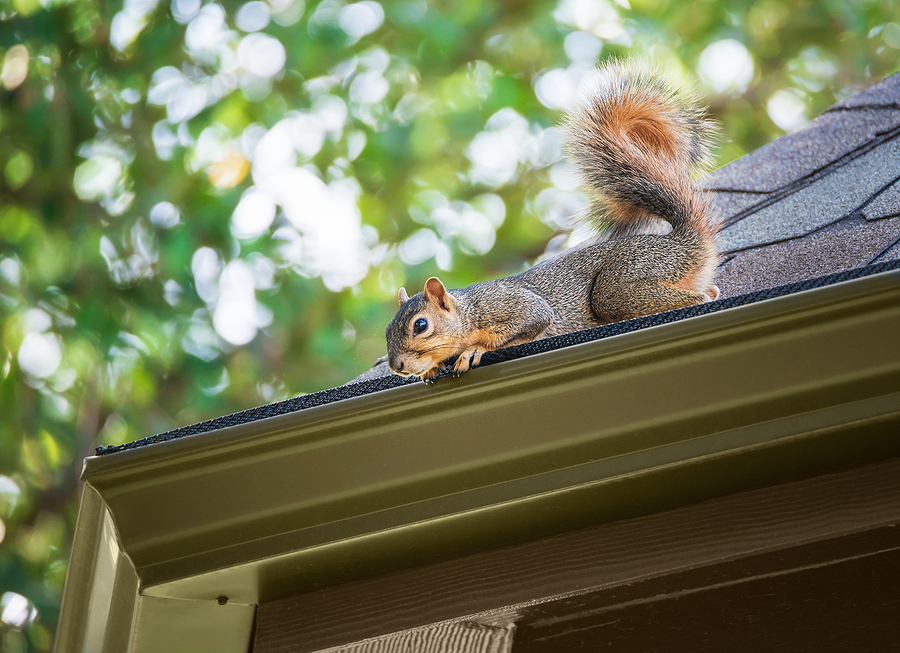 How To Keep Squirrels Off Your Roof
Squirrels are cute to watch from a distance as they nibble on acorns and scurry and scuttle around. However, these bushy tailed critters' cuteness should not fool you. Their sharp claws and teeth can wreak havoc on your property, especially your roof. At Atlanta Pro Roofing, our roof repair experts have plenty of experience dealing with the aftermath of squirrel attacks and we are happy to share some insight and tips to keep squirrels off your roof. If you every need repairs or replacements, then feel free to call Atlanta Pro Roofing to consult with a friendly representative. We are ready to schedule your appointment.
Trim Long, Large Tree Branches
We already know that squirrels love trees. It is therefore no surprise that squirrels gain access to your roof with the help of long and large tree branches that reach over your roof. Seasonal pruning and trimming are not just beneficial for your tree's health and aesthetic. Shortening the limbs and branches on trees next to your home can also keep squirrels off your roof.
Install Squirrel Guards
We already mentioned that squirrels love jumping from tree to roof. Trimming long and overarching tree branches is one way to defend your roof. Another method is to install squirrel guards. These cone-shaped devices are wrapped around tree trunks, causing squirrels to have a really tough time climbing the trees. Squirrel guards are inexpensive and can be found at your local hardware store. They can also be a quick DIY project using sheet metal and wire. Remember to be careful when handling sharp metals.
Check the Gutters
Squirrels usually nest in trees or underground burrows, but they are also creative and adaptive creatures. In urban settings where their natural options are limited, squirrels adapt by hiding out in homes and buildings. Damaged fascia boards and neglected gutters are extremely popular options for these furry creatures. Regularly inspecting your gutters is the best way to prevent nesting. We recommend that you inspect and clean out your gutters at least once every three months. This will keep squirrels out and keep your roof in great condition.
Cover Wires and Cables
Squirrels also access roofs by climbing on wires or cables. Eliminate their route by covering those wires and cables with this simple tip. Saw 2-foot sections of PVC pipe lengthwise and pull it slightly apart to go over the wires or cables. These pipes will spin rapidly when a squirrel tries to climb across, knocking them off.
Call the Professionals
Whether you want to take preventative measures to keep squirrels off your roof or roof repair any damage as a result of them, call Pro Atlanta Roofing. Our qualified roofing professionals are trained and equipped to handle repairs on most roof types, and we are available to take your call no matter the time of the day or the day of the week. The live representatives at Pro Atlanta Roofing are available 24/7/365. Call now to get started on scheduling your appointment or requesting an urgent dispatch.