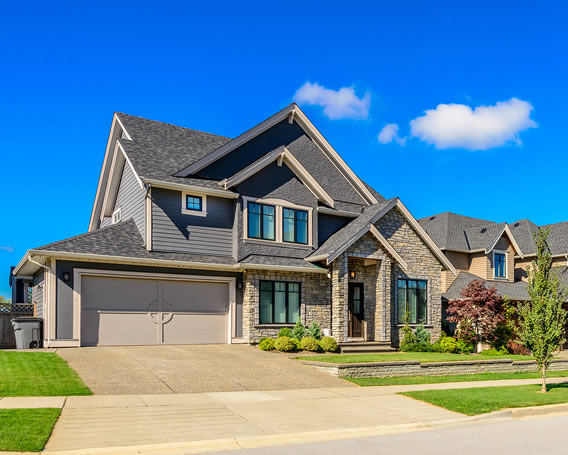 Residential Roofing Services
Are you worried about your home's roof? Has it been years since your last inspection? Then there is no reason to wait, get the professional care you need today. At Pro Atlanta Roofing, we proudly offer premium residential and commercial roofing services including annual inspections, roof repairs, roof upgrades and new roof installations. Whether you are recovering from an unexpected storm, or you are considering upgrading to a more durable roofing material, our team of highly qualified roofing specialists are ready to help you reach your goals.
Why is the Condition of Your Roof Important?
Your roof is designed to protect your home, valuables and loved ones from the elements. When your roof stops performing its duty, your property is left vulnerable to extensive water damage, toxic mold growth, electrical hazards, structural risks and more. When you prioritize the condition of your roof, you can enjoy a safe and comfortable home, while extending the longevity of your investments. Schedule routine maintenance services, inspections and repairs when needed, will help you keep your roof in top shape for many years to come.
Residential Roofers
When to Invest in Roof Inspections and Repairs
Since your roof is often out of sight, it can be difficult to notice a missing shingle or damaged tile. For this reason, it is important to invest in a professional inspection at least once per year. Doing so will help you pinpoint problem areas, so you can quickly repair the issue before the damage spreads. In some cases, storms or high winds may cause concern between annual inspection appointments. If you are worried that recent severe weather may have harmed your roof, be sure to call a roofing specialist right away.
Benefits of a Roof Replacement or Upgrade
Those with minimum standard asphalt roll or asphalt shingles often struggle with roof damage. Even when taken care of, low quality roof materials will need to be replaced at least once every 5 to 15 years depending on the product used. When you upgrade to more durable materials like premium composite shingles, metal or tile, you can avoid frequent repairs and premature replacement. These types of roofs will stand up against the toughest weather and will last for many decades. In fact, choosing the right kind of roof material can even make your home more energy efficient, thereby reducing your monthly utility costs. Save money and increase the value of your property by upgrading your roof. Our specialists will help you choose a roof that fits your unique needs, lifestyle and budget.
Do You Need Help with Your Home's Roof? Call Pro Atlanta Roofing Today
Is it time for your next roof inspection, emergency roof repair or roof replacement? Then pick up the phone and call the experts at Pro Atlanta Roofing. Our experienced roofing professionals are always available, and ready to put their tools and training to work for your property. Contact our office to learn more about our wide variety of commercial and residential roofing services, or to schedule an appointment with a roofing pro near you.