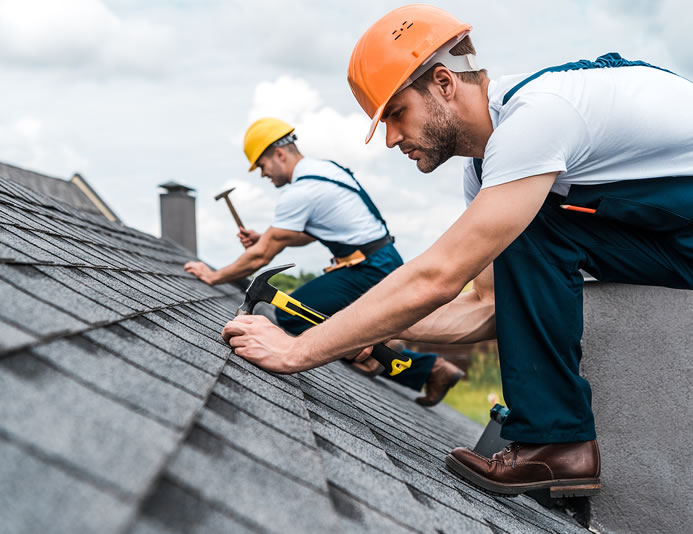 How to Find a Reliable Roofer
Finding a reliable roofer is, unfortunately, not as easy as searching the web for it. Granted, that is a good starting point. If you want to hire a dependable roofer, then it is important that you do your research and perform your due diligence. Don't go with the first option you find. Instead, find and compare several choices, eliminating choices until you arrive at the best one. After all, your roof is a crucial part of your building and is a huge investment. Atlanta Pro Roofing is a trusted roofer in Atlanta and would like to share some tips on how you can find a reliable roofer in your area.
Ask Your Friends, Family, and Neighbors
Who better to ask about reliable roofers than other homeowners? At the very worst, they can tell you which roofers NOT to trust. Ask your friends, family, and neighbors if they have had their roof repaired or replaced. If so, do they recommend their roofer? This is possibly the best way to find a reliable roofer.
Search the Web
You can find almost anything on the internet in the age of information. Unfortunately, "almost anything" includes disinformation and false advertising. Still, a good first step to finding a reliable roofer is by searching the web. This should give you a starting point by giving you a list of options in your area. Make a list of these and continue to the next step.
Research Better Business Bureau Ratings
The Better Business Bureau is a nonprofit organization founded in 1912 whose mission is to advance marketplace trust. Grab the list of your web search from the previous section and search those roofers on BBB.org. Here, you can find their customer reviews and ratings. If they are not on the website, then we recommend you avoid the business.
Ask About Their Experience
Businesses that provide poor service are likely to go out of business quick as customers refuse to return and litigation constricts their finances. If a company has over 15 years of experience, then they are probably a reliable option. Further, ask which roof types they work on. Companies that have more extensive and comprehensive services likely have more technicians who can depend on each other for resolving questions and concerns.
Check for Licensing and Insurance
Your roofing is a huge part of your home, protecting you from the elements. Therefore, you should make sure that the local roofer is qualified and able to give you quality results. Contractors should have licensing to confirm their ability and insurance to cover you in the event of an accident or mishap. Be especially wary of roofers that give you a hard time when you ask for their licensing and insurance information. They should be more than willing to provide you with a copy of their license and confirm their status online.
Contact Atlanta Pro Roofing
If you are in the Atlanta area looking for a full service residential and commercial roofing company with over 20 years of experience, then call Atlanta Pro Roofing. We offer 24/7 emergency service with quick response times and free estimates. We look forward to your call.