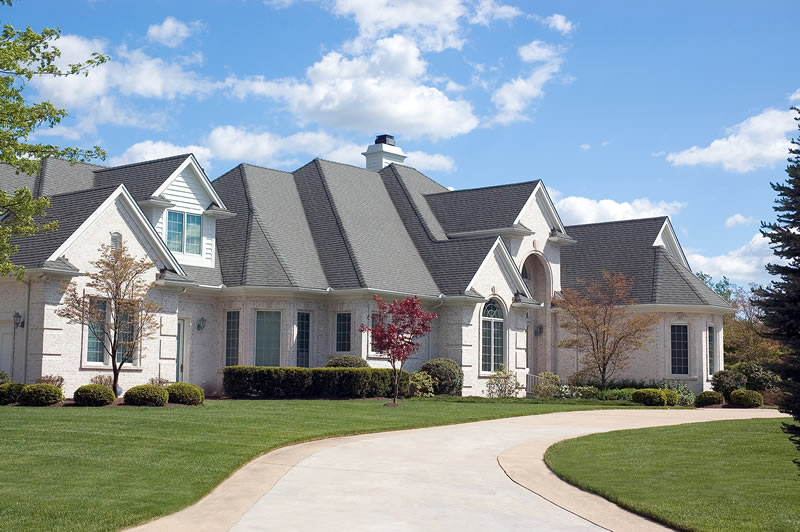 Roof Repair in Norcross
Pro Atlanta Roofing is renowned for our professional roof repair in Norcross and nearby areas. We service local homes and businesses with an unwavering commitment to customer satisfaction. Whether you are struggling with a leaky roof or have noticed water spots on a ceiling tile in your home, request a licensed roofer from Pro Atlanta Roofing for immediate fixes.
We also have commercial roofers who can handle business roof replacement, maintenance, and repair. So, you don't have to keep searching online for "roof repair near me." To find out more about our roofing repair services, call our Norcross office today. Regardless of the situation, the experts at Pro Atlanta Roofing have the tools, products, and hardware to make your roof function efficiently and effectively once again.
Expert Roofers in Norcross
It may not be practical to fix a leaky roof, especially when the leaks seem to cover a widespread area. This condition often arises when a few shingles or roofing materials are removed by high winds. To restore the integrity of your roof, contact us now at Pro Atlanta Roofing. Our team of experts will arrive promptly to your appointment, inspect the condition of your roofing, and provide you with the right service that will suit your needs.
Also, contact us for roof replacement if the current leak you are facing is the latest of many recent leaks. Whether for residential building or commercial property roofing, our nearby experts are always ready to help.
Impeccable Residential Roof Installation in Norcross
Have you been visiting and exiting different web pages in your quest to find "roofing installers near me"? Stop searching and give the expert roofers in Norcross a call.
Either you are looking to re-roof your home or need a fresh installation, you'll receive a service quote that suits your budget without compromising on safety standards. And with our committed roofers on site, be assured every detail will be addressed, and you'll have a completed project within the scheduled timeframe.
Roof Replacement Contractors in Norcross, GA
Roofing Replacement and Installation for Local Businesses
Commercial and industrial roofs are subjected to more regulations than their residential counterparts; therefore, replacing your business roofs requires the expertise of a competent commercial roofer. Without having to spend hours or days choosing from different roof contractors out there, contact us today.
Our local licensed roofers make use of the latest roof installation practices and aware of all relevant regulatory standards too. Using the expert roof contractors in Norcross will get you nothing but a well-done job that will promote the security of your business, investments, and employees.
Still Looking for a Roof Company in Norcross
We are your go-to roofing contractor in Norcross. We have local roofers who can attend to your call, inspect your roofing, provide you with the right quote, and get the job done. At Pro Atlanta Roofing, we always under promise and over deliver, and we have a reputation to prove that. To learn more about our roofing installation, replacement, and repair services, contact our roof specialists today.